HAIR STYLING
Haircuts  $70+
(includes wash and blowdry)
Blowouts  $35+
Flat iron finish $10
Curling iron finish $10
Bangs (fringe) trim $10
HAIR COLORING
Single Process partial (roots) $65+
Single Process Full  $80+
Partial Highlights  $120
Full Highlights $180
Glaze      $40
HAIR TREATMENT
Deep Conditioning $20
Scalp Treatment $15
HAIR EXTENSIONS
Please call to schedule a free consultation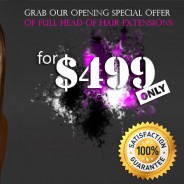 We're proud to bring quality work and products to the market with cutting-edge technologies in hair science. Outstanding selections and affordable prices are the cornerstone of Royal Hair Extensions. What are the benefits of using good skin care products? Your skin care routine is only as good as the products you use. Good, high-quality products are safe and effective and may come in particular formulations for sensitive skin and other issues. They can improve the texture and appearance of your skin while protecting it from the effects of...
read more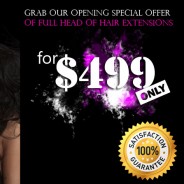 Share our personalized hair extension experience with a friend, and you'll each save $100! Sit together and chat in one of our suites, and you'll both get gorgeous hair and $100 off. Book your appointment to reserve your room today! Video production consumption has increased rapidly from past 2 years to a level that 87% of marketers are relying on the same. Whether its entertainment, news, sports, or any other content, video has overpowered all the fields. BOOK...
read more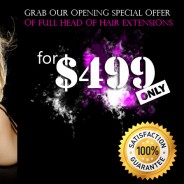 Virgin Brazilian Hair Wefts Price: $499 Included in the special 2 full wefts of hair including application. This offer is good while supplies last! Special is only available on Monday & Tuesday About the Hair Virgin Brazilian Hair: This hair has not been processed or altered in any way. The hair has a natural wave and comes in virgin dark colors only. The hair has been carefully selected from woman under the age of 30 so we guarantee no grey hair. The hair has never been colored or chemically treated. Length:...
read more